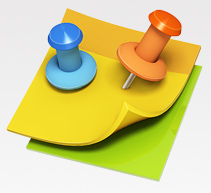 Главная

Конфиденциальность

Calmus respects your privacy. Whether you are buying one of Calmus quality products, or just browsing the Calmus Website, Calmus wants to make you comfortable with our privacy policy and the security measures that we take to protect your personal information. If you give Calmus personal information Calmus will treat it according to this policy. Calmus encourages you to read this privacy policy.
Consent To Policy & Updates to Policy
By using Calmus Website, you consent to the collection and use of your information by Calmus as set forth in the policy below. Calmus reserves the unilateral right to update, modify, change and alter its privacy policy. All such updates, modifications, changes and alterations are binding on all users and browsers of the Calmus Website and will be posted here.
Types and Uses of Personal Information
Calmus collects personally identifiable information, including name, title, company, address, e-mail address, phone numbers, etc. when a visitor to a Calmus Website registers to become a "registered user". Calmus does not require this information to obtain access to any part of the Website that is open to the public.
Third Parties
Authorized third parties may need access to some of your personal information. For example, if Calmus needs to ship a product to you, Calmus must share your name and address with a shipping company. Calmus limits such third parties in their access and use of your personal information. Calmus does not otherwise share your personal information with third parties, unless you grant Calmus permission to do so.
Cookies
When you access the Calmus Website, the Calmus server attaches a small text file to your hard drive - a cookie. Your unique cookie tells Calmus that it is you whenever you re-enter the Website, so that Calmus can recall where you have previously been on the Website, and what, if anything, you have in your shopping basket. It is important to note that cookies are safe. They cannot be executed as code or be used to deliver a virus and personal information is not gathered from them, or stored on them. Calmus generally uses cookies for the following functions: 1) in order to access your account information (information that we store on our servers) in order to deliver you a more tailored and personalized service; 2) in order to determine the effectiveness of our e-commerce relationships; and 3) in order to assist Calmus in tracking the items in your shopping basket. You also have a choice in respect to cookies. By modifying your browser you have the choice to accept all cookies, to be notified when a cookie is set, or to reject all cookies. If you choose to reject all cookies you may not be able to use the services or engage in activities on the Calmus Website.
Accessing and Updating Personal Information for Registered Users
Calmus needs your help to ensure that the personal information you provide to Calmus is correct and up-to-date. You should immediately notify Calmus of any changes to your name, address, company, phone number, or email address to enable us to make changes to your registered user profile.