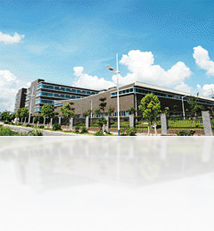 Home

Profile

Calmus Machinery is a leading equipment manufacturer in mainland China, who provides complete solutions for the drinking water, beverage and food industry. Our products include commercial water filtration systems, bottle and bag-in-box filling lines and bottle blow molding machines, as well as additional equipment used in the water, beverage and food processing industry.

Calmus Machinery was teamed by professionals with many years of technical and field experience. From design, production, marketing to after-service, Calmus works under the principle of innovation and quality-first policy to enhance customer's satisfaction continuously.

We have helped many foreign customers build their own plants or expand their business by supplying RO water purification systems, water bottling machines, bottle blow molding machines, bag-in-box fillers, and other supporting equipment. Continued support and trust from our customer over the years has allowed Calmus to grow and prosper In our effort to meet the needs, new challenges and demands of our customers, we have had to double our efforts to make sure that we remain at the cutting edge of technology.
For such appliances as water dispensers, drinking fountains and remote chillers, please contact our parent company - Brentorma.